The Swim Spa Experience
The moment you enter the rejuvenating water of a SwimSpa from Sacramento Hot Tub Emporium you will have an exceptional experience. An experience that you can have all day, every day, 365 days a year.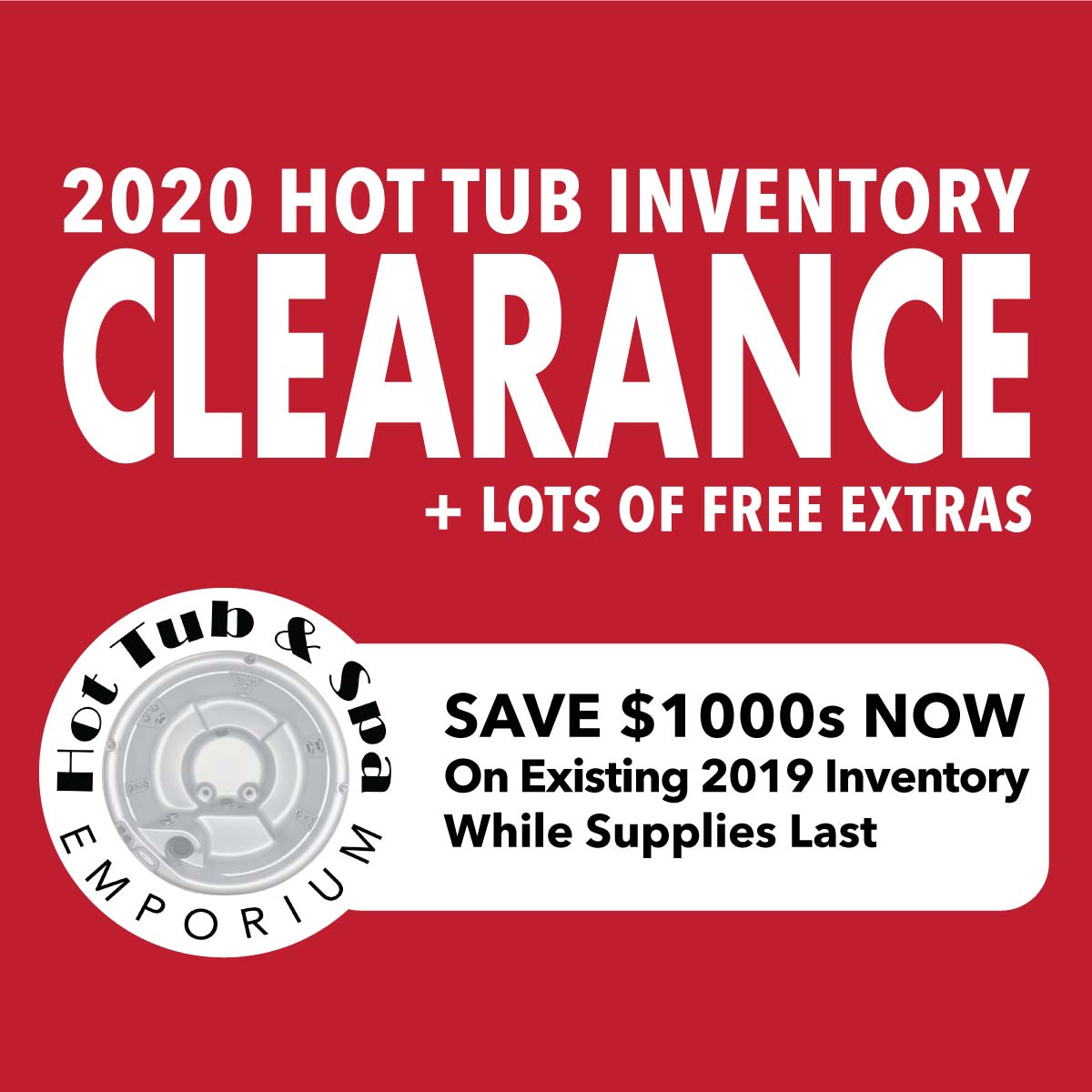 Sacramento Swim Spa
The Number 1 Selling Swim Spa in the World
Sacramento Swim Spa The best place to buy a Swim Spa
Invest in the ultimate backyard fun and health experience. Enjoy full-body benefits of aquatic therapy and exercise year-round.
Models
Therapool D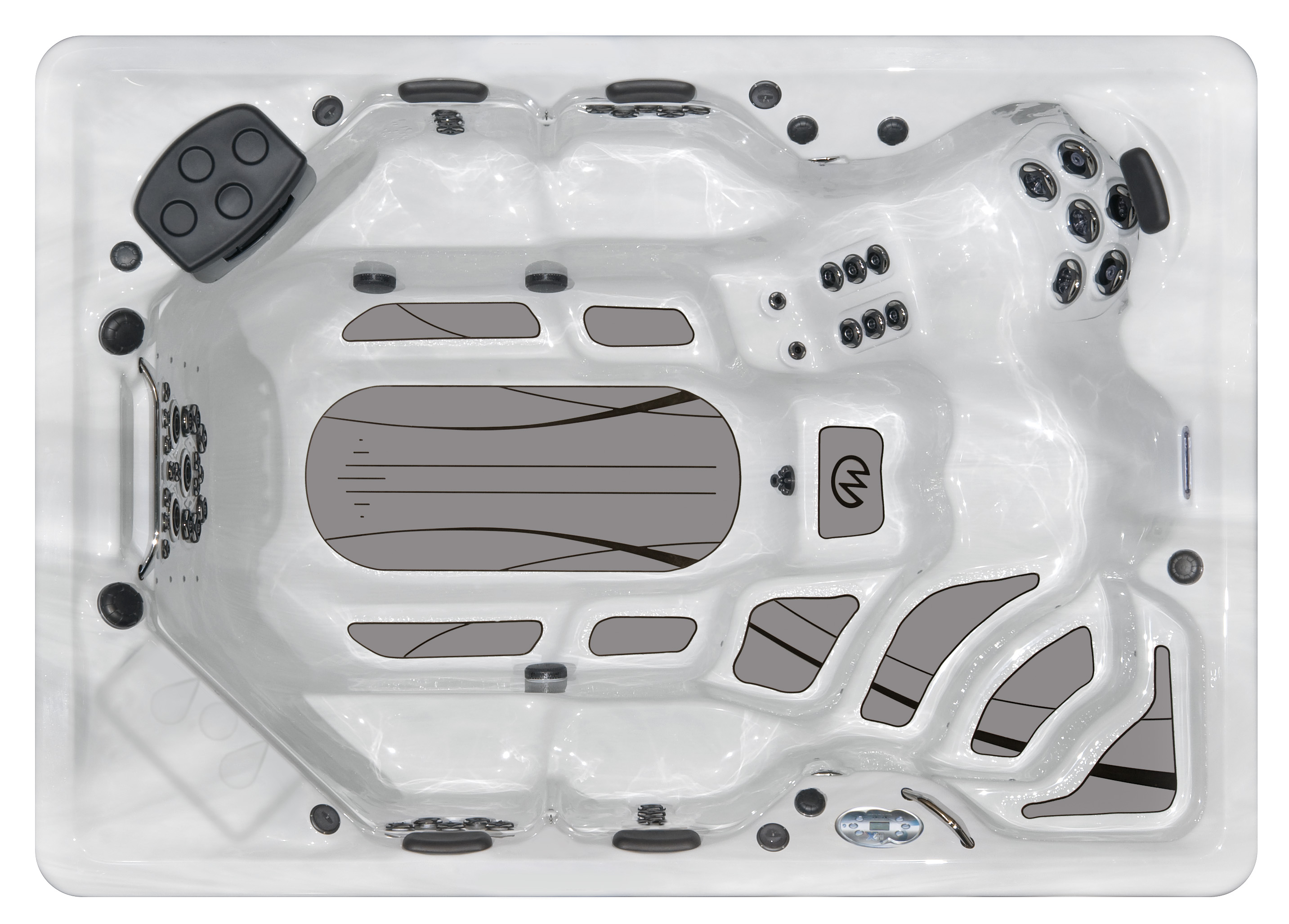 The Therapool D measures close to 8' x 11' and has a massive 60" depth. It has more than 50 jets with three high-performance flow stream jets for resistance training and aquatic exercise. It comes standard with the H2Xercise Kit* for rowing and strength training and a stainless steel exercise bar. The Therapool D is the perfect spa for exercise, fitness or family fun and comes standard with waterline LED, water features and stainless steel jets.
Trainer 15 Shallow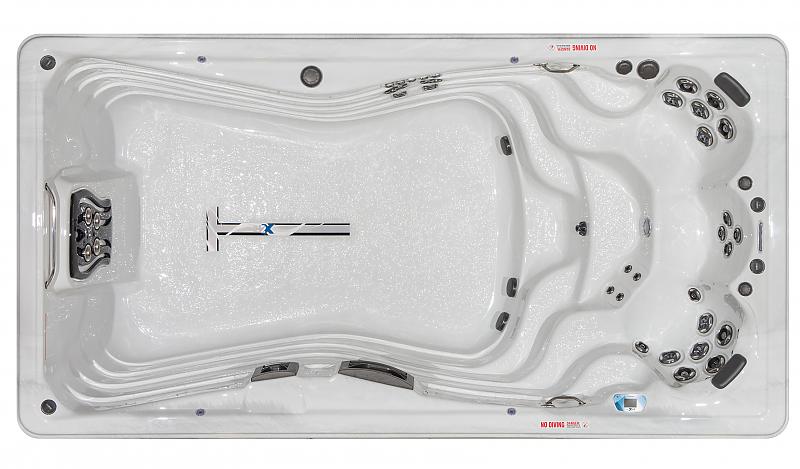 The H2X Trainer 15 Jetted Swim and Fitness Spa. The Trainer 15 features a large uninhibited area that is perfect for family fun and exercise. The VIP (Velocity Injector Plate) Technology enhances the swim jet performance to an impressive 45% over a standard swim spa. Plus, when it comes to hydrotherapy, rehabilitation, and relaxation, nothing compares to the Xtreme Therapy Seat and Xtreme Therapy Cove.
Trainer 15 Deep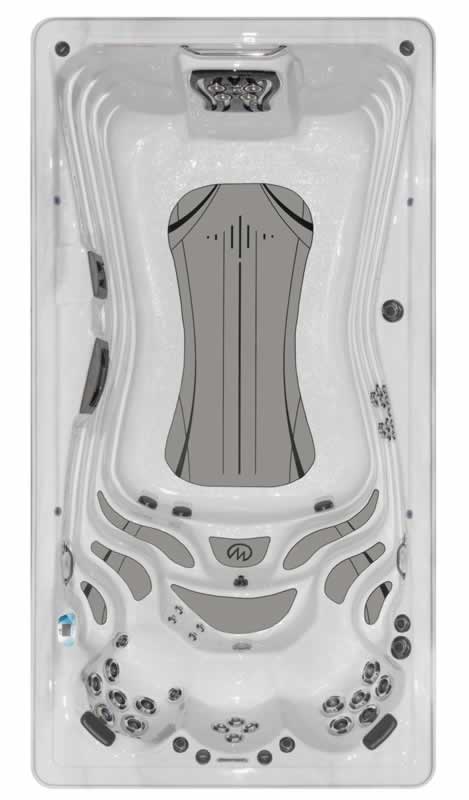 The Trainer 15D is the deepest model in the H2X line, featuring a large uninhibited area with increased depth for buoyancy that is perfect for fitness training, aquatic exercise, and family fun. Plus, the VIP (Velocity Injector Plate) Technology enhances the swim jet performance to an impressive 45% over a standard swim spa
Health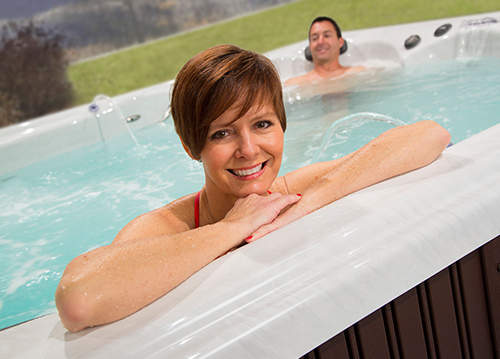 There's new and very promising research that shows exercising and walking in warm water offers considerable health benefits
Fitness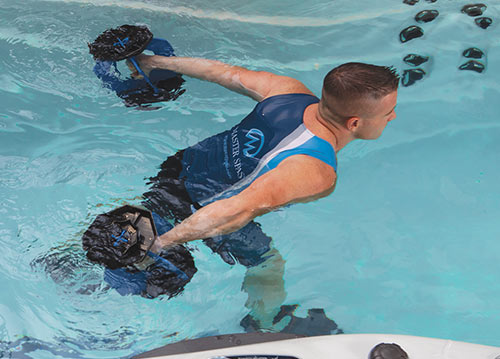 Thanks to the H2X line, you can enjoy the full-body effects of aquatic exercise right in your own backyard.
Hydrotherapy
Our exclusive Xtreme Therapy Seat and Xtreme Therapy Cove deliver the ultimate in hydrotherapy.
Family Fun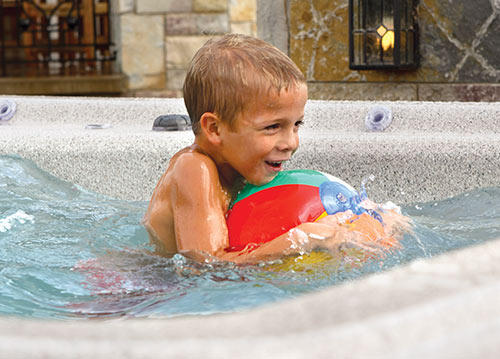 Experience the ultimate backyard fun center. The H2X line is the perfect place for a family get together!
Swimming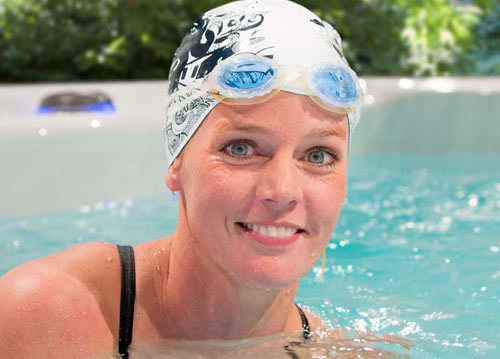 The H2X line gives you the energizing benefits of swimming any day of the year
SoftTread™ Floor System
SoftTread™ Swim Spa Floor System by SwimDek® is a premium option that provides ultimate in traction.
Cover Assist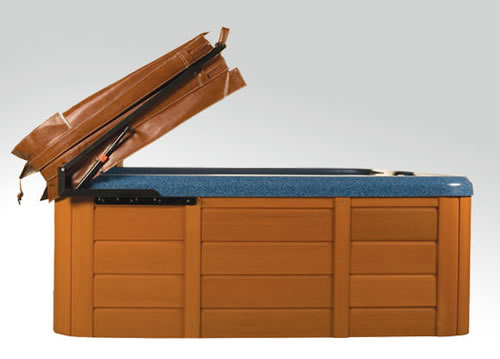 Our Hydraulic Cover System is a premium option that makes it easy for anyone to handle their swim spa cover.
Fusion Sound System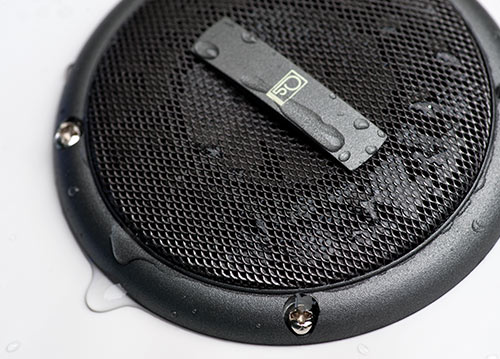 The Deluxe Fusion Sound System is optional on all swim spa models.
Low Maintenance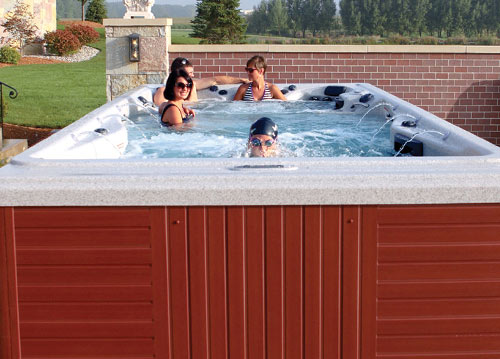 High tech polymers and anti-microbial protection make maintenance easy.
VIP Technology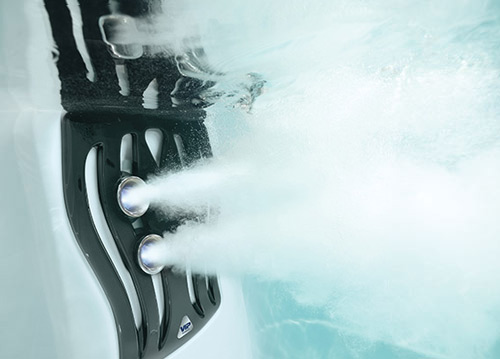 VIP Technology ushers in an entirely new class of jetted swim spa – the HD swim spa!
Clean Pure Water
Master Spas' patented EcoPur® Charge Water Filtration System minimizes maintenance while providing crystal clear water.
Lock In The Heat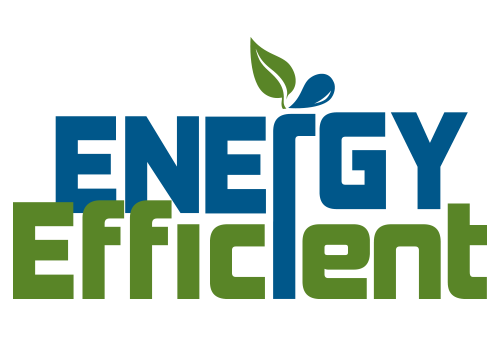 We build our swim spas to be used year-round in every possible climate using environmentally friendly Icynene foam insulation.
Noise Reduction
A result of advanced engineering innovation that reduces pump and motor vibration by 150% over the industry standard mounting system.
Exercise System
The H2Xercise System includes H2Xercise Bells, Fins, Rowing Kit and Resistance Bands and comes standard with all models.
4 Step Ladder
A four step ladder made to withstand years of use and weather abuse
MasterSpa Advantage
Thanks for visiting Sacramento Swim Spa - Sacramento, Rocklin, Roseville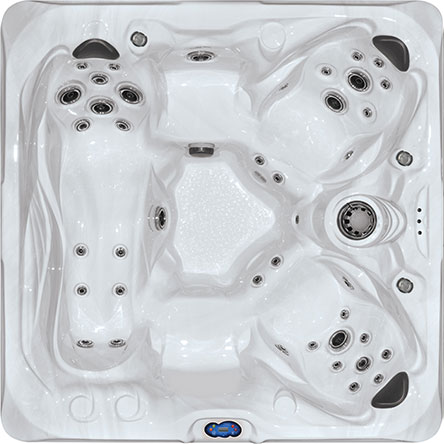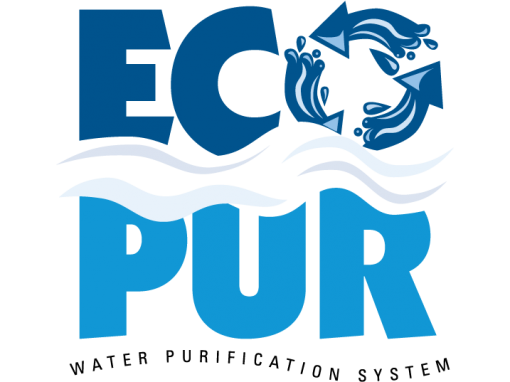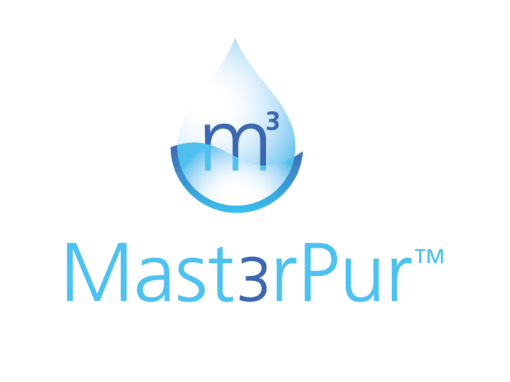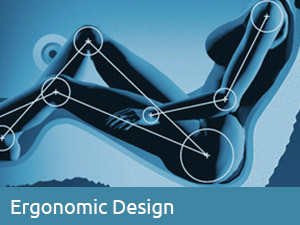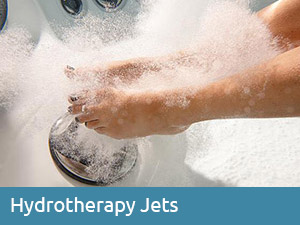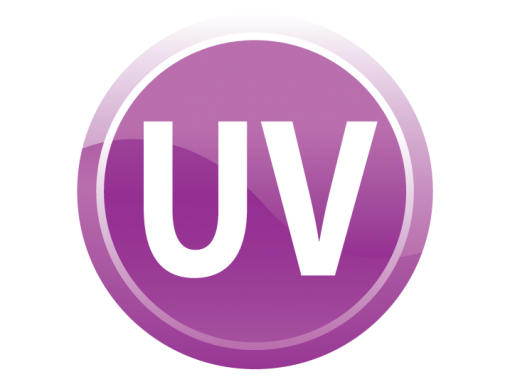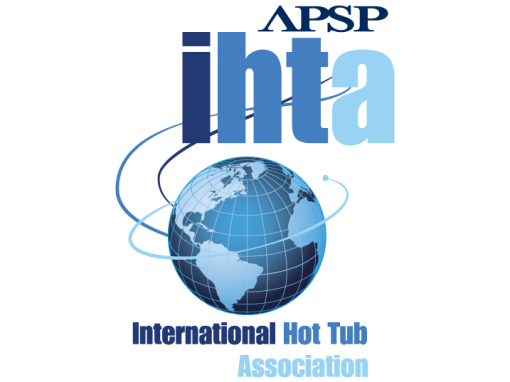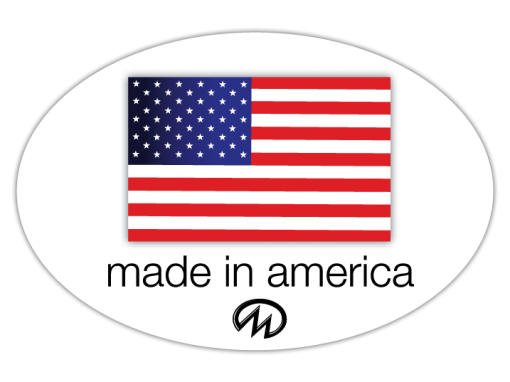 Rocklin Showroom
Address: 6620 Lonetree Blvd
Rocklin, CA 95765
Phone: (916) 705-7727
Phone: (916) 899-3243
Sacramento Location
(By Appointment Only)
Address:
5640 Roseville Road
Sacramento, CA 95842, USA